Rainbow Model E-2 (e SERIES™) Complete System (New)
4.9 out of 5 based on 11 reviews.
This item requires 120 voltage. If purchasing for use outside the United States, please confirm your countries voltage.
Your order confirmation e-mail will include a HOW TO installation video.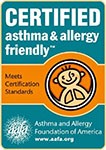 The Rainbow water filtration is something that you have to see to believe. Once dust and dirt get wet, it can't go back into the air. This system is also great for spot and stain removal in carpet and upholstery.
The e SERIES has improved in many areas from the gasket sealed hose connections, to the locking dolly and attachment caddy.
The E-2 (e SERIES™) complete vacuum system carries an unconditional 15 year labor warranty. Our FACTORY AUTHORIZED technical support is what sets us apart from our online competitors. Anytime you have questions, we are here to help.
If you experience a problem that cannot be simply handled over the phone, we will have your unit picked up at your home the next day for free.

This unit is completely Brand New with all factory original attachments and accessories.
Compared to the D4C SE (Special Edition):
More Power;
Quieter;
Improved Motor Design (Durability);
New Design Separator (Performance);
Locking Dolly;
Height Adjustment on Power Nozzle;
Button Lock Attachments.
Included Items:
Latest Item Reviews:
5/5 By Deborah L On Dec 7th 2020

"I love the quality of the Rainbow vacuum cleaners and the fact we never need to buy filter bags again. With our allergies, we had to replace them every time we used our old upright. That's very expensive! My 10 year old Rainbow is being used in basement area and the new one has been used for the rest of the house. "

5/5 By susan mallory On Apr 29th 2019

"Wonderful product, my second Rainbow and love it!!"

5/5 By SPENCER SCHWARTZ On Dec 10th 2018

"This was a replacement for a Rainbow that we purchased in 1990!!! What an excellent value for the $!!! It was easy to order & came right on time--Couldn't be more satisfied!"