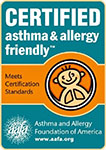 Rainbow vacuum - is it worth the price? Are you ready to experience a clean like no other? We offer a number of refurbished Rainbow vacuum model cleaning systems that can bring the power of water and professional cleaning to fit any budget.
If you are looking to purchase a brand new Rainbow cleaning system, please check here to find a local distributor.
Choose from one of our complete Rainbow vacuum cleaners that include all of the necessary accessories like upholstery brushes and specialty tools, or if you only need the basics, have a look at our main unit only options to order exactly what you need.
Take a look at the Rainbow power nozzle category if you only need to replace your main carpet cleaning attachment. With a conversion hose, the newer version power nozzles will connect to any Rainbow no matter the model or how old it is.
Specifications:
Different Rainbow and power nozzle models sometimes have different names that they are referred by. Below is a list of some terminology that is used:
E2 Type 12, a.k.a. E2 2 speed, E Squared, E2 with Hurricane motor;
E-2, a.k.a. e SERIES, E-1, E-2 single speed, E2000, Rainbow E, e-

SERIES

, e

SERIES

;
D4C SE (with SE on handle), a.k.a. D4 Special Edition (referencing the Rainbow only or could be referencing the Rainbow with the R-4375C power nozzle) / D4SE Performance Edition (Referencing the PN-2 power nozzle with the D4C SE Rainbow);
PN-2, a.k.a. Performance Edition power nozzle;
R-4375C, a.k.a. Special Edition power nozzle;
R-4375C, R-2800C, R-1650C, R-1650A, R1024, a.k.a. R-Series power nozzles;
D4C SE, D4C, D3, D2, D, a.k.a. D-Series Rainbows;
D2A, D2, D, a.k.a. Chrome Dome, R2D2.
Then you have different Series in the E2 Type 12 Models:
Black, the manual shows on page two as "Model: e2 - 73db(A)", Black Onyx;
Silver, a.k.a. Platinum, Blue;
Gold, early version of this series has stripes similar to the E-2 (e SERIES) model.
---
Asthma & Allergy Friendly™
Everyone in your family, including those with asthma and allergies, will appreciate the Rainbow® Cleaning System.
Independent laboratory testing has scientifically proven:
The Rainbow removes a significant amount of allergen from carpeting.
The allergen that is removed cannot escape. It stays in the water basin.
The Rainbow does not experience a reduction in allergen pick-up in a partially filled water basin.
The Rainbow user is not excessively exposed to allergen while emptying the water basin.