Rainbow Vacuum Water Basin (Pan), 2.5 Quart, Model E2
This is the original OEM factory 2 1/2 quart water pan for the E2 Type 12 (Black, Silver, e2 Gold Series), and E-2 (e SERIES™) Rainbow vacuum cleaning system. We do not sell aftermarket water pans as reviews and experience have shown them to be inferior in quality and more likely to break.
We also offer a larger 4 quart water pan that is nice when picking up a lot of dirt as it gives more water for the dirt to filter through. It also allows for more water pickup when you have a spill or are shampooing. Check out the "Related Items" tab to view.
Original item number R7876 was a 2 quart design before it was replaced with this larger standard 2 1/2 quart version. The early version also had a silver warning label with item number R6853 in lower corner.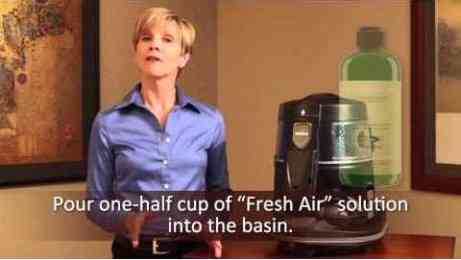 5/5 By Wendyella Pizzi On Dec 17th 2019

"Wonderful! I bought my Rainbow Machine brand new 20 years ago and would be lost without it. It has been reliable and well worth the money spent. Just recently I have had to replace a couple of items and having Rain Vac to order from is a beautiful thing. I know I am getting quality Rainbow parts. Prompt delivery and price. Even though I haven't "talked" to a representative I feel like I'm getting personalized service. Thank you!"

5/5 By Stavros N On Nov 28th 2019

"Excellent, 100% fit"

5/5 By Chuck On Nov 17th 2019

"Product fits and works as good as the original one that came with my Rainbow"

5/5 By kristine nichols On Nov 3rd 2019

"Love it ,works great !"

5/5 By Star On Oct 29th 2019

"Perfect fit, very pleased with my RainVac product. Plus, received so quickly!"