Rexair Authorized Rainbow Vacuum Repair & Service Center
Everything you own needs basic maintenance sooner or later; your car, your air conditioner, and even your computer. So why not keep your Rainbow Vacuum Cleaner operating at peak performance?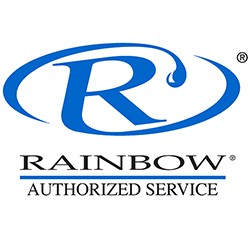 We repair more Rainbows than any other company in the world. Our factory-authorized repair technicians have the expert knowledge and experience needed to keep your vacuum running like new.
There is only a manual reset button on the power nozzle and that was on models from 1980 through December 2003. We get this question a lot, so we don't want you to think your Rainbow has one and that is why it is not turning on.
There are no gimmicks or empty promises, only reliable repair services from a name that you can trust.
How does it work?
Watch our short video below which will explain what you need to do next to get your repair to us.
What we offer:
Rexair Factory Authorized Service Company
Nationwide pick-up service, with pick-ups as early as the next business day
3-Year warranty on all parts and service
Use of only GENUINE Rainbow vacuum parts
$40+ parts (Covers labor and shipping both ways!)
Schedule a repair today!
Contact our Service & Repair Department at 800-640-2033 or fill out the form below. Someone will call you as soon as it is received with further details.