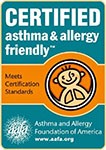 This category shows only the e SERIES of Rainbow vacuum cleaners and are in the E-2 model line.
We carry both new and factory certified refurbished to choose from. You can also select a NEW MOTOR option on the REFURBISHED model to get a like new system at a greatly discounted price.
These systems include all the standard attachments that are needed to clean your home from top to bottom.
BEST SELLER!

Rainbow, E-2, eSERIES, Complete (New)

Item #: E-2c

The Rainbow water filtration is something that you have to see to believe. Once dust and dirt get wet, it can't go back into the air. This system is also great for spot and stain removal in carpet and upholstery. The e SERIES has...

Price: $1,585.40 USD

Rainbow, E-2, eSERIES, Complete (Refurbished)

Item #:E-2cu

Our refurbished systems are done by factory authorized technicians so you can feel confident you are getting what you pay for.