Fresh Air Concentrate (Deodorizer Air Freshener)
Brand:
Rainbow®
Manufacturer:
Rexair, LLC.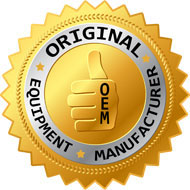 Item Number:
R14698
Condition:
New
Availability:
Price:

$17.69 USD
$100+ Orders Ship Free (48 states only)
4

out of

10

reviews - write a review
Neutralize odors in your home with a small amount in your water pan. Helps to remove cooking, smoke, pet, and mildew smells. While you neutralize odors, you will also be filling your home with a clean fresh scent.
Directions: Add 1 cap full per 2 quarts (2 liters) of water;
Ingredients: Alcohol, Triethylene Glycol, Anionic Surfactant, Preservative, Fragrance >5%;
Attention: If swallowed, seek medical attention. DO NOT induce vomiting. Avoid contact with eyes-immediately flush eyes with water upon contact.
This item is 16 ounces and is very concentrated compared to the previous version (R569) which was 32 ounces. The 32 ounce bottle instructions called for 2 cap full per 2 quarts of water.
write a review
Only reviews from customers that have ordered this item from RainVac will be published.