MiniJet, Model MJ-12
Sales Distributor Exclusive
This item is only available through Sales Distributors.
Find your local sales distributor below:
Local Sales Distributor
This MiniJet accessory will fit all E-2 (e SERIES™) and E2 Type 12 Rainbow model systems from 1998 - current.
The MiniJet is the AquaMate's sidekick! It allows you to clean areas that the AquaMate might not be able to go. Some examples would be:
Carpeted Steps
Closets
Furniture
Automobile
The MiniJet is also very nice for spot cleaning your carpet or area rug. No worry if you spill a cup of coffee with this little machine around.
Comes with an onboard supply tank, 10 foot hose, and extraction head.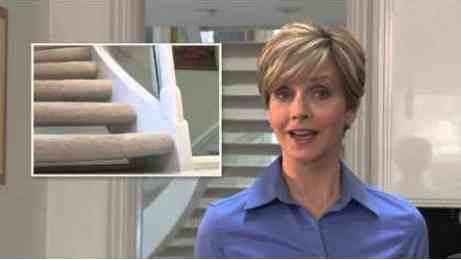 5/5 By Josh On Mar 2nd 2016

"I needed something to clean up accidents from an elderly dog. I have a full size shampooer for the whole carpet but needed something for spots. Rather than purchasing a separate machine for that I figured why not just use my Rainbow. I have an original E-Series single speed and it works fine. I'm sure the suction would be stronger on the newer models but my machine provides enough power to lift the stains out. The hose is long, longer than the standard hoses for the rainbow. Setup is incredibly easy, just insert it into the mouth of the rainbow and add your detergent bottle. The bottle is small so depending on your stain, you may have to refill it frequently. Other than that it's a great product and I would recommend it highly for anyone with a Rainbow. "

5/5 By Tracy On Feb 21st 2016

"I cannot believe how well this thing works. There are no moving parts, just a spray nozzle to saturate the area, and a narrow vacuum that lifts the water. There are also bristles that can be used to manually scrub the area as you are lifting. I was skeptical, but in using it for some spot cleaning on my cream colored sofa and pale blue wool rug I was amazed how effective it was. Since purchasing I have cleaned both a full cup of coffee and a glass of red wine spilled onto said rug. After about 3 good passes over the spill there no traces left. The lifting power is tremendous and this is the key. Almost all of the water used is returned to the bowl. The included cleaning solution is nice. I can't wait to work on my car one day. I previously had a popular brand stand-alone household spot cleaner but it didn't perform nearly as well as this Rainbow minijet. I also want to mention my experience with RainVac has been great. Give them a call; you will see how friendly and helpful they are."

5/5 By Ruth On Jan 20th 2015

"The MiniJet did a great job cleaning my area rugs. I have ceramic tile so the MiniJet is perfect for my needs. Very easy to use. My 2nd order from this company, and I highly recommend them."

5/5 By LC & TC On Aug 12th 2014

"We are pleased with this product. We do not have any carpet in our house so there is no need for a big cleaner. We have 3 fur babies and sometimes they make mistakes. This worked great to clean our couches and chairs. If you are looking for a simple solution this is it. On another note, this company is top notch on there products, shipping and customer service. This is my 3rd purchase and I have no complaints what so ever about them. "

5/5 By David On Apr 11th 2014

"Was rather pleased with the results. We have micro-fiber couches that have accumulated stains. I used the included cleaning solution, and with some "elbow grease" the stains came out. We have the AquaMate for our carpet, but needed something smaller like this for upholstery. With both of these units we can avoid having to pay for professional cleaning!"