RainbowMate, Model RM-2 SE Mini Power Nozzle
Model RM-2E

Rated Horse Power
.056
Voltage
120
Amperage
.65
Hertz
50/60
R.P.M.
10,900
Motor Temperature Rise
20C
Watts Input
34W free / 58W 1/4 inch nap / 56W 7/8 inch shag
Intake Diameter
1.25 inches (inside diameter)
Power Cord
#18/2 SVT (Service-Vacuum-Thermoplastic)
Bristle Protrusion
.100 inches
Effective Brush Length
5.25 inches
Weight
1 pounds 6 ounces

Housing:

Type of Material
Acrylonitrile Butadiene Styrene (ABS) Plastic
Flame Rating
94 Horizontal Burning (HB)

Dimensions:

Depth
6.25 inches
Width
6.50 inches
Height
2.75 inches

Motor Enclosed:

Double Insulated
Yes
Protection
Circuit Breaker
Circuit Breaker Trip Point
.80 Amps
Type of Drive
Geared Belt

Certifications:

Underwriters Laboratories Approved
Yes
Canadian Standards Approval
Yes
This model fits to the D4C SE (Special Edition), PN-2 and R-4375C power nozzle electric hose.
Why RainbowMate?
Stairs: It's a snap to clean stairs with the RainbowMate. Makes cleaning faster and easier than ever.
Chairs: Cleans most upholstered surfaces, including upholstered furniture.
Automobiles: Cleaning car interiors is a cinch with the RainbowMate.
Dual Power: When connected to the Rainbow and its powerful Hurricane Motor, the RainbowMate provides the cleaning power of two, with its own internal motor.
Included Items: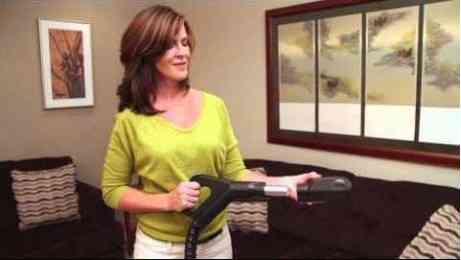 5/5 By Robert E Starkey On Sep 17th 2019

"Refurbished but looks and performs like new. Thank you"

5/5 By Elise On May 2nd 2019

"I really love the RainbowMate. I never had one before. I use it for the stairs.. It cleans really well. "

5/5 By Jeff On Jul 24th 2018

"I should have purchased this with my original D4 purchase many years ago. This is great to use on furniture and tight stair cases."