Model E2 Type 12 Separator
Original OEM factory separator for the two speed E2 Type 12 (Black, Silver, e2 Gold) Rainbow vacuum.
This part is very important to the working of the system. It separates the air from the water. It throws the water back into the water pan and allows the air to go up through the motor and out the exhaust.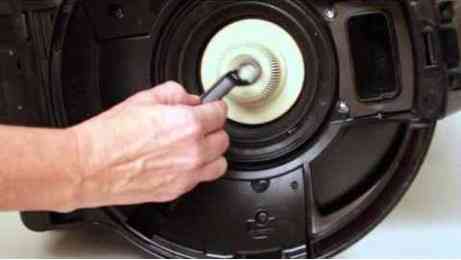 5/5 By Tracie B On Sep 13th 2019

"This is exactly the part I needed for my rainbow vacuum and i just purchased for a spare part. The ordering was easy and quick shipping. "

5/5 By April Wyatt On May 18th 2019

"Worked perfectly. Thanks so much! "

5/5 By Robin On Aug 25th 2018

"Fits great!"

5/5 By Rachel On Feb 19th 2018

"No idea what I did with mine. I clean it each time I use my machine and for whatever reason it disappeared. But it was so easy to buy replacement part at an affordable price! "

5/5 By MARGARIDA LOBO On Sep 22nd 2017

"Speedy delivery and item was very well packed. Excellent service!"