Rainbow Vacuum Model D Main Unit (Refurbished)
Model D

Rated Horse Power
1.301
Voltage
115 AC/DC
Amperage
7
Hertz
25/60
R.P.M.
14,000
Motor Temperature Rise
85C
Watts Input
970
Intake Diameter
1.75 inches (inside diameter)
Hose Diameter
1.25 inches (inside diameter)
Hose Length
7 feet
Sealed Hose Inlet Vacuum, Inches H2O
60 inches lift per minute
Volume Air Movement
67 cubic feet per minute
Power Cord
#18/3 SVT (Service-Vacuum-Thermoplastic)
Cord Length
20 feet
Water Capacity
2 quarts
Weight (with water pan and dolly)
16 pounds 6 ounces
Filtration
3 Microns
Noise Level
72 decimal "A" Scale

Housing:

Type of Material
C.R.S.D.D., Finished
Thickness of Material
24 (.0239)

Dimensions:

Length
13 inches
Width
12 inches
Height with Water Pan
14.5 inches
Height with Dolly
16 inches

Motor Enclosed:

Thru-Flow (Three Stage)
No (not recommended for wet pickup)

Certifications:

Underwriters Laboratories Approved
Yes

Notes: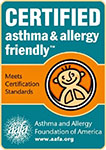 The model D gold top version was in production from April 1955 through October 1961. At that point Rexair changed the top cover from gold to chrome and it ran until April 1974.
This version was a major change compared to all previous versions. We can supply this vintage unit for collection or for daily use.
If you plan on using this model for daily use, please understand that the water pan is no longer available and used parts are very difficult to find. If you would like a custom quote on just the main unit or to include all original attachments, please contact us.
There are no reviews for this product currently.