Rainbow Model D4C Complete System (Refurbished)
Out of Stock
This item is Out of Stock... there may be an alternative. Please Contact Us if you need assistance.
Get notified when this item is back in stock:
Availability:
Out of Stock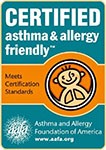 The D4C is a smaller unit compared to the D3 with fewer parts and less chance of wear. It offers increased performance with decreased size. With less parts, there is less chance something will fail.
This model carries a complete 10 year labor warranty and pickup service at your doorstep. If something should go wrong, all you have to do is call our toll free number and our specialists will help you troubleshoot or schedule a pickup.
FACTORY CERTIFIED
Our refurbished systems are done by factory authorized technicians so you can feel confident you are getting what you pay for. If you are looking for a Rainbow to last the next 10-20 years without an issue, then understand we have that same thought in mind when doing our rebuilds.
WE DO NOT USE GENERIC PARTS OR ATTACHMENTS
We are the ONLY company on the internet that can make this claim! (Message us if you find anyone else!) All of our rebuilds are done with factory original parts. Over the years, many improvements have been done and we perform all upgrades on our refurbished units before sending to you. This ensures you get the best performance and durability that Rainbow has to offer.
If you experience a problem that cannot be simply handled over the phone, we will have your unit picked up at your home the next day for free.
All warranty work is done the same day.
Compared to the D3:
Easier to Service;
Costs Less to Service;
Smaller;
Lighter;
Less Parts.
Included Items:
| Image | Item Name | Item # | View |
| --- | --- | --- | --- |
| | 1 x Dolly Assembly | R4150 | Quick View |
| | 1 x Water Pan, 2 Quart | R6854 | Quick View |
| | 1 x Floor Tool Assembly | R8058 | Quick View |
| | 1 x Dusting Brush Assembly | R14409 | Quick View |
| | 1 x Upholstery Tool Assembly | R14318 | Quick View |
| | 1 x Crevice Tool | R15280 | Quick View |
| | 1 x Crevice Tool | R8056 | Quick View |
| | 1 x Standard Hose Assembly | R6621 | Quick View |
| | 1 x Wand, Curved, Chrome | R2807 | Quick View |
| | 1 x Wand, Straight, Chrome | R933 | Quick View |
| | 1 x Wand, Bottom, Chrome | R934 | |
| | 1 x R-Series New Head Only Power Nozzle | R4375A | |
| | 1 x Wand, Straight, Power Nozzle | R5066 | Quick View |
| | 1 x Inflator Tool Assembly | R14317 | Quick View |
| | 1 x Coil Cleaner | R4142 | Quick View |
| | 1 x Cushion Bag | R13442 | Quick View |
| | 1 x Manual, Rainbow | R2763 | |
| | 1 x Manual, Power Nozzle | R2862 | |