30' Electric Hose Assembly PN-12 Black Series Power Nozzle
Availability:
Out of Stock
Details...

Length
30 Feet
Wet Pickup?
Yes
Factory OEM 30 foot electric hose and handle assembly for E2 Type 12 Black Series / PN-12 Power Nozzle Rainbow system. With 30 feet, you should never have an issue with not having enough hose.
The extra length is a real benefit for the following:
Allows you to keep your Rainbow unit at the top or bottom of your stairs. No more holding it.
Vacuum off your ceiling fan without having to hold your unit while standing on a chair.
Keep unit in the middle of the room while you vacuum.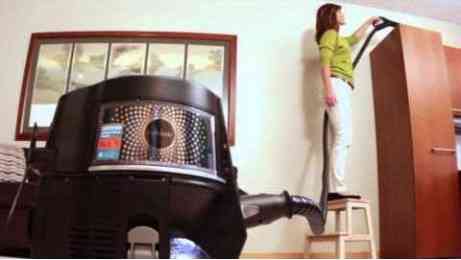 5/5 By Trevor On Dec 29th 2016

"This item is exactly what it described to be. A 30 ft. version of the original hose. The original 7-8 ft hose works but I find I am always moving the base unit and having to move the power cord. Although I can do this it is nice to not need to. I purchased this hose to use in my school classroom and it makes it much easier to get around the entire room. I also used the hose at my house and loved going around the entire house without needing to move the power plug. Yeah, I have a smaller house than classroom. I hope this helps!"