Rainbow Model RHCS19, SRX Complete System
Sales Distributor Exclusive
This item is only available through Sales Distributors.
Find your local sales distributor below:
Local Sales Distributor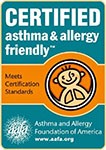 The all new SRX is a complete overhaul for the Rainbow cleaning system.
We would love to tell you all about the great improvements to this machine but we will let Rexair the manufacturer give the details.
Click on the link below to be amazed...
Rainbow SRX!