Rainbow Vacuum Model D2 Main Unit (Refurbished)
Model D2A / D2

Rated Horse Power
1.301
Voltage
120
Amperage
7.5 / 9.5 with power nozzle
Hertz
25/60
R.P.M.
14,000
Motor Temperature Rise
85C
Watts Input
970
Intake Diameter
1.75 inches (inside diameter)
Hose Diameter
1.25 inches (inside diameter)
Hose Length
7 feet
Sealed Hose Inlet Vacuum, Inches H2O
60 inches lift per minute
Volume Air Movement
67 cubic feet per minute
Power Cord
#18/3 SVT (Service-Vacuum-Thermoplastic)
Cord Length
20 feet
Water Capacity
2 quarts
Weight (with water pan and dolly)
16 pounds 6 ounces
Filtration
3 Microns
Noise Level
72 decimal "A" Scale

Housing:

Type of Material
C.R.S.D.D., Finished
Thickness of Material
24 (.0239)

Dimensions:

Length
13 inches
Width
12 inches
Height with Water Pan
14.5 inches
Height with Dolly
16 inches

Motor Enclosed:

D2A (Bypass)
Yes (ok for wet pickup)
D2 (Thru-Flow)
No (not recommended for wet pickup)

Certifications:

Underwriters Laboratories Approved
Yes
Canadian Standards Approval
Yes

Notes: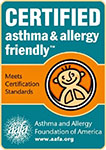 The model D2 was in production from April 1974 through December 1979. The D2A was then introduced and ran for a short period until March 1980. This model was the second version in the D series line. It is very similar to the model D except a power nozzle receptacle was added onto the later versions.
We can supply this vintage unit for collection. If you would like a custom quote, please contact us.
write a review
Only reviews from customers that have ordered this item from RainVac will be published.