Rainbow Vacuum Model C Main Unit (Refurbished)
Model C

Rated Horse Power
.4375
Voltage
115 AC/DC
Amperage
5.7
Hertz
25/60
R.P.M.
12,400
Motor Temperature Rise
85C
Watts Input
326
Intake Diameter
2.00 inches (inside diameter)
Hose Diameter
1.25 inches (inside diameter)
Hose Length
7 feet
Sealed Hose Inlet Vacuum, Inches H2O
50 inches lift per minute
Volume Air Movement
?
Power Cord
?
Cord Length
17 1/2 feet
Water Capacity
2 quarts (72 Ounces)
Weight (with water pan and dolly)
16 pounds 4 ounces
Filtration
3 Microns
Noise Level
?

Housing:

Type of Material
?
Thickness of Material
?

Dimensions:

Length
11.25 inches
Width
11.25 inches
Height with Water Pan
13.5 inches
Height with Dolly
14.5 inches

Motor Enclosed:

Thru-Flow (Three Stage)
No (not recommended for wet pickup)

Certifications:

Underwriters Laboratories Approved
Yes

Notes: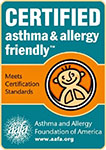 The model C was in production from October 1950 through April 1955. This model is almost exactly like the B model except the color. The later version of this model was the first to have a plastic water pan where all prior models had a metal water pan. We can supply this vintage unit for collection. If you would like a custom quote, please contact us.
There are no reviews for this product currently.