Rainbow Vacuum Model C Main Unit (Refurbished)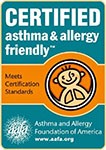 The model C was in production from October 1950 through April 1955. This model is almost exactly like the B model except the color. The later version of this model was the first to have a plastic water pan where all prior models had a metal water pan. We can supply this vintage unit for collection. If you would like a custom quote, please contact us.
Latest Item Reviews:
There are no reviews for this item.