Rainbow Model E2 Black Complete System (Refurbished)
This item requires 120 voltage. If purchasing for use outside the United States, please confirm your countries voltage.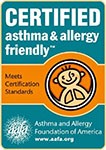 The Black Series has several improvements that make it much easier to change from carpet to bare floors. All wands have electrical self docking connections that allow you to easily switch from the power nozzle for carpet cleaning to a bare floor attachment for cleaning your hardwood or tile flooring.
The hose system has been redesigned to allow for several great accessories to be added. The MiniJet, RainbowMate, RainJet, and AquaMate to name a few.
This model carries a complete 10 year labor warranty and pickup service at your doorstep. If something should go wrong, all you have to do is call our toll free number and our specialists will help you troubleshoot or schedule a pickup.
FACTORY CERTIFIED
Our refurbished systems are done by factory authorized technicians so you can feel confident you are getting what you pay for. If you are looking for a Rainbow to last the next 10-20 years without an issue, then understand we have that same thought in mind when doing our rebuilds.
WE DO NOT USE GENERIC PARTS OR ATTACHMENTS
We are the ONLY company on the internet that can make this claim! (Message us if you find anyone else!) All of our rebuilds are done with factory original parts. Over the years, many improvements have been done and we perform all upgrades on our refurbished units before sending to you. This ensures you get the best performance and durability that Rainbow has to offer.
If you experience a problem that cannot be simply handled over the phone, we will have your unit picked up at your home the next day for free.
All warranty work is done the same day.
Compared to the E2 Silver Series:
Redesigned Cord Wrap;
Improved Edge Cleaning;
Internal Wiring In Wands;
Light On Power Nozzle.
Note: Options above to upgrade hose length and water pan capacity.
Included Items: