Rainbow Model E-2 (e SERIES™) Complete System (Refurbished)
5 out of 5 based on 10 reviews.
Out of Stock
This item is Out of Stock... there may be an alternative. Please Contact Us if you need assistance.
Get notified when this item is back in stock:
This item requires 120 voltage. If purchasing for use outside the United States, please confirm your countries voltage.
Availability:
Out of Stock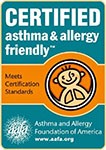 NOTE: Now Includes Brand New Motor!
The Rainbow water filtration is something that you have to see to believe. Once dust and dirt get wet, it can't go back into the air. This system is also great for spot and stain removal in carpets and upholstery. The e SERIES has improved in many areas, from the gasket-sealed hose connections to the locking dolly and attachment caddy.
The E-2 (e SERIES™) complete vacuum system carries an unconditional 10 year labor warranty. If something should go wrong, all you have to do is call our toll free number, and our specialists will help you troubleshoot or schedule a pickup.
FACTORY CERTIFIED
Our refurbished systems are done by factory authorized technicians, so you can feel confident you are getting what you pay for. If you are looking for a Rainbow to last the next 10-20 years without an issue, then understand we have that same thought in mind when doing our rebuilds.
WE DO NOT USE GENERIC PARTS OR ATTACHMENTS
We are the ONLY company on the internet that can make this claim! (Message us if you find anyone else!) All of our rebuilds are done with factory original parts. Over the years, many improvements have been made, and we perform all upgrades on our refurbished units before sending them to you. This ensures you get the best performance and durability that Rainbow has to offer.
If you experience a problem that cannot be handled over the phone, we will have your unit picked up at your home the next day for free.
Compared to the D4C SE (Special Edition):
More Power;
Quieter;
Improved Motor Design (Durability);
New Design Separator (Performance);
Locking Dolly;
Height Adjustment on Power Nozzle;
Button Lock Attachments.
Included Items:
Latest Item Reviews:
5/5 By Heather Joseph On Jul 5th 2020

"Recieved everything quickly, all my questions were answered and my vaccuum is just as expected! Very happy with my purchase."

5/5 By Michael Adaway On Apr 25th 2020

"I've had past experience with Rainbow vacuums, around when the D- series was new, and I recognized then how great they were. When I found this site that sold refurbished units I had to get one. Love using it."

5/5 By Melinda Cagle On Apr 8th 2019

"The Rainbow Model E is working beautifully! I'm so happy with it, am training my staff to take very good care of it, keeping it clean, etc."