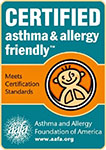 The current series of Rainbow vacuum cleaners are in the E2 Type 12 model line.
We carry the Black, Silver, and Gold series in this category to compare.
These systems include all the standard attachments that are needed to clean your home from top to bottom.

Compare
Rainbow, E2 Type 12, Black, Complete (Refurbished)
Item #:R13989cu
The Black Series has several improvements that make it much easier to change from carpet to bare floors. All wands have electrical self docking connections that allow you to easily switch from the power nozzle for carpet cleaning to a...
Regular:
$1,619.40 USD
Online:

$1,396.25 USD
The E2 Type 12 Silver Series has been simplified even further in reference to moving parts and accessories. With a high and low speed, you can run your Rainbow 24/7 to clean the air without disturbing your home in the process. The low...

Regular: $1,292.55 USD

Online:

$1,095.25 USD

The e2 Gold Series is the entry to the two speed models. With a high and low speed, you can run your Rainbow 24/7 to clean the air without disturbing your home in the process. The low speed is very quiet and unnoticeable when standing...

Regular: $1,111.98 USD

Online:

$995.25 USD