Rainbow Model E-2 (e SERIES™) Complete System (Refurbished)
Model E-2 (e SERIES™)

Rated Horse Power
1.3
Voltage
120
Amperage
10 / 12 with power nozzle
Hertz
60
R.P.M.
18,000
Motor Temperature Rise
85C
Watts Input
1,000
Intake Diameter
2.00 inches (inside diameter)
Hose Diameter
1.25 inches (inside diameter)
Hose Length
7 feet
Sealed Hose Inlet Vacuum, Inches H2O
60 inches lift per minute
Volume Air Movement
70 cubic feet per minute
Power Cord
#17/2 SJT (Service-Junior-Thermoplastic)
Cord Length
25 feet
Water Capacity
2.5 quarts
Weight (with water pan and dolly)
17 pounds 6 ounces
Filtration
3 Microns
Noise Level
69 decimal "A" Scale

Housing:

Type of Material
Acrylonitrile Butadiene Styrene (ABS) Plastic
Thickness of Material
.93

Dimensions:

Length
15.5 inches
Width
11.75 inches
Height with Water Pan
15.75 inches
Height with Dolly
17 inches

Certifications:

Underwriters Laboratories Approved
Yes
Canadian Standards Approval
Yes
Wet Pickup Approved
Yes

Notes:

Motor Design
The motor works to maximum performance with the HEPA filter attached to the motor housing.
Extra Filtration
First motor design to be used in conjunction with a HEPA filter. True H13 class HEPA filter (Neutralizer) >99.95%.
Motor Protection
Self resetting feature that prevents motor from burning up in case unit tips over or if water gets up in motor.
Motor Type / Style
(Type) Brush Mechanical Commutation (Single Phase) - (Style) Bypass Double Insulated with Nickel Steel Shaft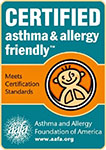 The Rainbow water filtration is something that you have to see to believe. Once dust and dirt get wet, it can't go back into the air. This system is also great for spot and stain removal in carpet and upholstery. The e SERIES has improved in many areas from the gasket sealed hose connections, to the locking dolly and attachment caddy.
The E-2 (e SERIES™) complete vacuum system carries an unconditional 10 year labor warranty. If something should go wrong, all you have to do is call our toll free number and our specialists will help you troubleshoot or schedule a pickup.
FACTORY CERTIFIED
Our refurbished systems are done by factory authorized technicians so you can feel confident you are getting what you pay for. If you are looking for a Rainbow to last the next 10-20 years without an issue, then understand we have that same thought in mind when doing our rebuilds.
WE DO NOT USE GENERIC PARTS OR ATTACHMENTS
We are the ONLY company on the internet that can make this claim! (Message us if you find anyone else!) All of our rebuilds are done with factory original parts. Over the years, many improvements have been done and we perform all upgrades on our refurbished units before sending to you. This ensures you get the best performance and durability that Rainbow has to offer.
If you experience a problem that cannot be simply handled over the phone, we will have your unit picked up at your home the next day for free.
Compared to the D4C SE (Special Edition):
More Power;
Quieter;
Improved Motor Design (Durability);
New Design Separator (Performance);
Locking Dolly;
Height Adjustment on Power Nozzle;
Button Lock Attachments.
Included Items: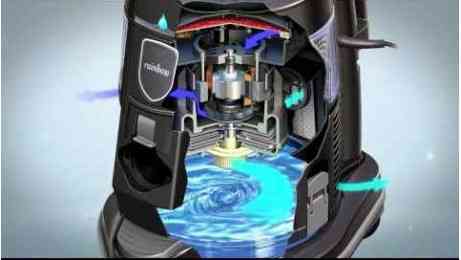 5/5 By Michael Adaway On Apr 25th 2020

"I've had past experience with Rainbow vacuums, around when the D- series was new, and I recognized then how great they were. When I found this site that sold refurbished units I had to get one. Love using it."

5/5 By Melinda Cagle On Apr 8th 2019

"The Rainbow Model E is working beautifully! I'm so happy with it, am training my staff to take very good care of it, keeping it clean, etc."

5/5 By Tom Bushman On Mar 22nd 2019

"Very pleased. All was as it was ordered. It was quick. NO shipping cost and all works great!"

5/5 By Laurie Juskiewicz On Mar 6th 2019

"My Rainbow E-2 is absolutely fabulous. The people at RainVac were very professional and courteous. I have recommended them in the past and will continue to do so!!"

5/5 By Daniel Girlando On Mar 5th 2019

"Great vac this is our second one they keep getting better "