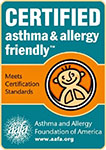 The category covers the D4 and SE version Rainbow vacuum cleaners that are in the D-Series model line.
This model is the lightest and simple design for the person that is not interested in all the bells and whistles.
These systems include all the standard attachments that are needed to clean your home from top to bottom.
Rainbow, D4C, SE, Complete (Refurbished)

The SE version comes with an electric hose which allows you to easily switch back and forth from carpet to the bare floor attachments, to the dusting and crevice tool without the need to switch to a different hose. The D4C SE...

Rainbow, D4C, Complete (Refurbished)

The D4C is a smaller unit compared to the D3 with fewer parts and less chance of wear. It offers increased performance with decreased size. With less parts, there is less chance something will fail. This model carries a complete 10...