Rainbow Model D4C SE Complete System (Refurbished)
Discontinued
This item is Discontinued... there may be an alternative. Please contact us if you need assitance:
US: 800-523-0510
Int: +1 301 791 9669
Or:
Contact Us
Availability:
Discontinued
Model D4C (Special Edition)

Rated Horse Power
1.3
Voltage
120
Amperage
9.8 / 11 (PN-2) 10.8 (R-4375C) with power nozzle
Hertz
25/60
R.P.M.
14,000
Motor Temperature Rise
85C
Watts Input
970
Intake Diameter
1.75 inches (inside diameter)
Hose Diameter
1.25 inches (inside diameter)
Hose Length
7 feet
Sealed Hose Inlet Vacuum, Inches H2O
60 inches lift per minute
Volume Air Movement
67 cubic feet per minute
Power Cord
#17/2 SJT (Service-Junior-Thermoplastic)
Cord Length
25 feet
Water Capacity
2 quarts
Weight (with water pan and dolly)
15 pounds 8 ounces
Filtration
3 Microns
Noise Level
72 decimal "A" Scale

Housing:

Type of Material
Acrylonitrile Butadiene Styrene (ABS) Plastic
Thickness of Material
.93

Dimensions:

Length
13 inches
Width
12 inches
Height with Water Pan
15 inches
Height with Dolly
17 inches

Certifications:

Underwriters Laboratories Approved
Yes
Canadian Standards Approval
Yes
Wet Pickup Approved
Yes

Notes:

Motor Design
High efficiency motor is of a four stage construction, consisting of two stationary stages and two revolving fans both having six spiral blades each. Motor cooling fan draws air in from around the cap and cap cover for motor cooling.
Motor Brushes
Increased motor brush height along with a taller armature commutator returned a more efficient motor.
Motor Protection
Thermal cut-off feature that prevents motor from burning up in case unit tips over or if water gets up in motor.
Motor Type / Style
(Type) Brush Mechanical Commutation (Single Phase) - (Style) Bypass Double Insulated with Nickel Steel Shaft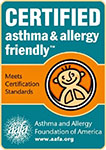 The SE version comes with an electric hose which allows you to easily switch back and forth from carpet to the bare floor attachments, to the dusting and crevice tool without the need to switch to a different hose.
The D4C SE (Special Edition) carries a complete 10 year labor warranty. Our refurbished units have all worn items replaced and all upgrades or revisions are also applied. You can be sure that your purchase will be inline with factory specifications.
FACTORY CERTIFIED
Our refurbished systems are done by factory authorized technicians so you can feel confident you are getting what you pay for. If you are looking for a Rainbow to last the next 10-20 years without an issue, then understand we have that same thought in mind when doing our rebuilds.
WE DO NOT USE GENERIC PARTS OR ATTACHMENTS
We are the ONLY company on the internet that can make this claim! (Message us if you find anyone else!) All of our rebuilds are done with factory original parts. Over the years, many improvements have been done and we perform all upgrades on our refurbished units before sending to you. This ensures you get the best performance and durability that Rainbow has to offer.
If something should go wrong, all you have to do is call our toll free number and our specialists are here to help.
If it is not something simple that can be handled over the phone, we will have your unit picked up at your home the next day for free. Our company focuses on the repair of the Rainbow system, so you can be confident we will find and correctly fix any problem or issues that you might come across.
All warranty work is done the same day.
Compared to the D4C:
Improved Motor Design (Durability);
New Design Separator (Performance);
Internal Electric Pistol Grip Hose.
Included Items:
| Image | Item Name | Item # | View |
| --- | --- | --- | --- |
| | 1 x Dolly Assembly | R4150 | Quick View |
| | 1 x Water Pan, 2 Quart | R6854 | Quick View |
| | 1 x Attachment Caddy | R2709 | Quick View |
| | 1 x Floor Tool Assembly | R8058 | Quick View |
| | 1 x Upholstery Tool Assembly | R14318 | Quick View |
| | 1 x Dusting Brush Assembly | R14409 | Quick View |
| | 1 x Crevice Tool | R15280 | Quick View |
| | 1 x Crevice Tool | R8056 | Quick View |
| | 1 x Standard Hose Assembly | R6621 | Quick View |
| | 1 x Wand, Curved, Chrome | R2807 | Quick View |
| | 1 x Wand, Straight, Chrome | R933 | Quick View |
| | 1 x Wand, Bottom, Chrome | R934 | Quick View |
| | 1 x R-Series New Head Only Power Nozzle | R4375A | Quick View |
| | 1 x Wand, Straight, Power Nozzle | R5066 | Quick View |
| | 1 x Electric Hose / Handle Assembly | R5826 | |
| | 1 x Inflator Tool Assembly | R14317 | Quick View |
| | 1 x Coil Cleaner | R4142 | Quick View |
| | 1 x Cushion Bag | R13442 | Quick View |
| | 1 x Manual, Rainbow | R4244 | Quick View |
| | 1 x Manual, Power Nozzle | R4183 | Quick View |
5/5 By Virginia Stoddard On May 5th 2019

"Best that I have ever had."

5/5 By Virginia Stoddard On May 5th 2019

"So happy to have the best vaccum that I ever had once again! Went to others for 10 years and I was never happy with them."

5/5 By Bill On Apr 19th 2019

"Product was as described. Very happy, would buy from Rainvac again. Thank You!"

3/5 By Tim Lally On Apr 4th 2019

"Everything seems to work fine. The only complaint is the power head handle leans up too far past center so it ends up toppling over. We did not have this problem with our old unit. It locked vertically over center so it stayed upright."

5/5 By Wilma J Davidson On Aug 9th 2018

"I feel great about the rain bow sweeper it really great and it bring out a lot of the dirt that was in the rugs "
| Image | Item Name | Item # | Reviews | View |
| --- | --- | --- | --- | --- |
| | 1 x Dolly Assembly | R4150 | | Quick View |
| | 1 x Water Pan, 2 Quart | R6854 | | Quick View |
| | 1 x Attachment Caddy | R2709 | | Quick View |
| | 1 x Floor Tool Assembly | R8058 | | Quick View |
| | 1 x Upholstery Tool Assembly | R14318 | | Quick View |
| | 1 x Dusting Brush Assembly | R14409 | | Quick View |
| | 1 x Crevice Tool | R15280 | | Quick View |
| | 1 x Crevice Tool | R8056 | | Quick View |
| | 1 x Standard Hose Assembly | R6621 | | Quick View |
| | 1 x Wand, Curved, Chrome | R2807 | | Quick View |
| | 1 x Wand, Straight, Chrome | R933 | | Quick View |
| | 1 x Wand, Bottom, Chrome | R934 | | Quick View |
| | 1 x R-Series New Head Only Power Nozzle | R4375A | | Quick View |
| | 1 x Wand, Straight, Power Nozzle | R5066 | | Quick View |
| | 1 x Electric Hose / Handle Assembly | R5826 | | |
| | 1 x Inflator Tool Assembly | R14317 | | Quick View |
| | 1 x Coil Cleaner | R4142 | | Quick View |
| | 1 x Cushion Bag | R13442 | | Quick View |
| | 1 x Manual, Rainbow | R4244 | | Quick View |
| | 1 x Manual, Power Nozzle | R4183 | | Quick View |