8 Foot PN-2E Electric Hose Assembly
Details...

Length
8 Feet
Wet Pickup?
Yes
This is a factory OEM electric hose for the PN-2E power nozzle.
This model power nozzle came with the E2 Type 12 (Silver, e2 Gold Series), and the E-2 (e SERIES™) Rainbow.
The original hose that came out in 1998 (Item number R8077) looks different compared to this current revised version.
The changes over the years have been for many benefits that include:
Better couplings at the end of the hose to lessen stress when bending to prevent holes.
Handle improvement for better ergonomics that helps reduce stress on the hand and wrist.
Allowing for water pick up for use on the new AquaMate shampoo systems. With this new hose design, it will allow you to use the new AquaMate AM-12 Silver.
This version came out with power nozzle serial number for the domestic market 7919600 and international market serial number 5978472.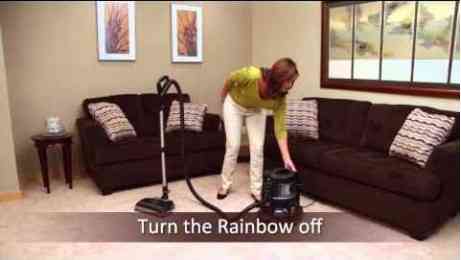 5/5 By Judy On Jan 28th 2020

"I spent $110 dollars at a local Vacuum shop trying to fix my electric problem, after 6 months. It stopped working. I went on line to replace the part, thank you! "

5/5 By Robert A. Wolf On Dec 26th 2019

"Perfect fit! The old hose was the original and had begun to leak. The new one made a huge difference in performance! Super customer help with info and shipping. Thanks much! "

5/5 By Eddie Mayo On Jul 4th 2019

"Great customer service! Got my product quickly! Good experience."

5/5 By Barbara dirickson On Apr 11th 2019

"My compliments to your company. You are efficient, pleasant to deal with and helpful. I will absolutely come back to you. All the best!"

5/5 By Mary On Mar 16th 2019

"As expected, the electric hose handle was delivered in great working condition!! Thank you!!"