14 Foot PN-2E Electric Hose Assembly
Details...

Length
14 Feet
Wet Pickup?
Yes
This factory OEM fourteen foot electric hose fits all versions of the PN-2E power nozzle.
This model power nozzle came with the E2 Type 12 (e2 Silver, Gold), and the E-2 (e SERIES™) Rainbow.
Does not fit the PN-12 power nozzle that came standard with the Black version E2 Type 12.
The original 7 foot hose that came out in 1998 looks different compared to the current version. This design came out with power nozzle serial number for the domestic market 7919600 and international market serial number 5978472.
The changes over the years have been for many benefits that include:
Better couplings at the end of hose to lessen stress when bending to prevent holes.
Handle improvement for better ergonomics that helps reduce stress on the hand and wrist.
Allowing for water pick up for use on the new AquaMate shampoo systems. With this new hose design, it will allow you to use the new AquaMate AM-12 Silver.
The extra length is a real benefit for the following:
Allows you to keep your Rainbow unit at the top or bottom of your stairs. No more holding it.
Vacuum off your ceiling fan without having to hold your unit while standing on a chair.
Keep unit in the middle of the room while you vacuum.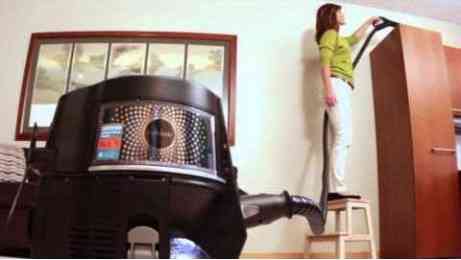 5/5 By Diana Carr On Aug 27th 2019

"My vacuum is almost 30 years old, so I was a little nervous about whether or not the hose would fit my vacuum. When it arrived I tried it right away and it fit perfectly. I also love the longer length. "

5/5 By Larry On Jul 19th 2018

"Great product highly recommended!!!"

5/5 By I Lucero On Mar 21st 2018

"Love it. Now I can vacuum things that are higher without having to pick up the vacuum. I should've purchased that years ago"

5/5 By John On Mar 4th 2018

"Wow, we can do an entire room without moving the Rainbow, we can reach upper shelves, with the 14 foot hose, and we can vacuum all the stairs without carrying the Rainbow upstairs.This is electric so should not be used with water pickup (think Aquamate)."

5/5 By gene On Aug 8th 2017

"very nice quality item. "